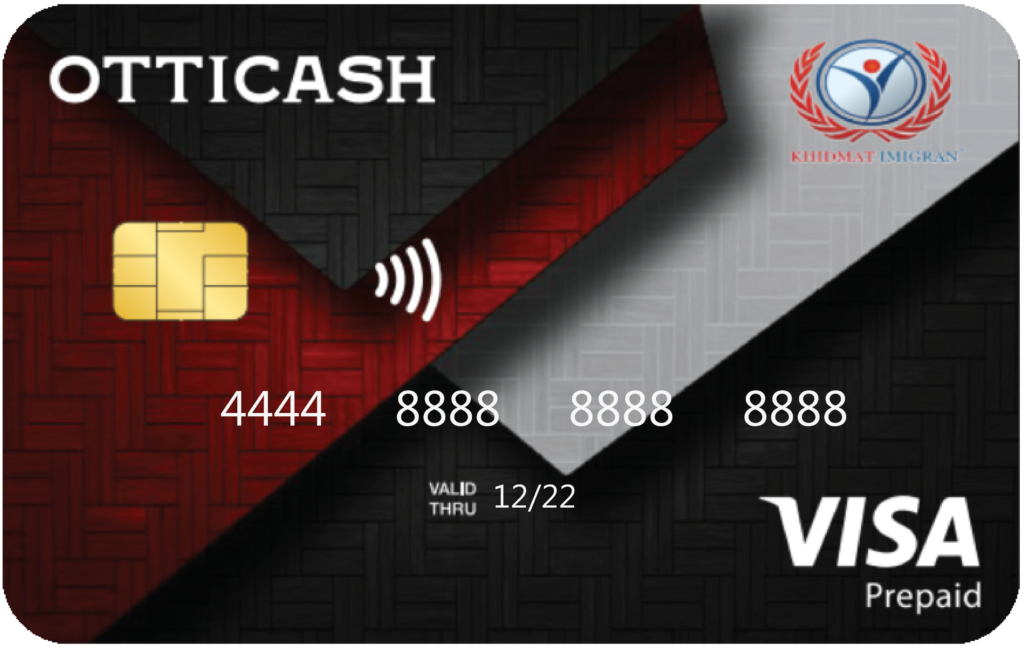 Paradise Linx Sdn Bhd has been appointed by Paradise Data Analytics Sdn Bhd to supply and manage Visa Prepaid Card registration for Khidmat Imigran Program's participants.
Khidmat Imigran Program has been registered to MyIPO under Trademark Act 1976 and gazetted in class 45 (Migration Agent Services – Immigration & Immigrant Services) on 7th January 2016.
Khidmat Imigran Visa Prepaid Card
Easily manage your personal finances
The convenience of digital and online payment transactions
Payment and transactions and cash withdrawals can be done at over 40 million outlets worldwide
The process of currency conversion of their respective countries automatically without having to go to the money changers
Death Compensation Scheme
All causes of death
24-hour emergency services
Funeral services provided based on their religion with no charges
All causes of death
Return the body with no charges
Assist in documentation (hospital/police/embassy)
Death Compensation Scheme
The beneficiary will receive the compensation scheme
Reducing the burden on Beneficiary
Claims can be made in the event of disability due to an accident.